RCCG January 2021 Fasting and Prayer Points PDF
We will be fasting for 63 days, in 3 phases of 21 days each. The 1st of 21 days beginning 11th January 2021 you will do the only thanksgiving.
In the 2nd 21 days, you will only call for mercy.
For the last 21 days, you are free to pray the prayer of demand; for yourself, your family, your church. (Whereby you will demand growth, expansion, supernatural provision, anointing, miracles, signs and wonders).
You will pray the prayer of demand for your nation, for healings (physical, economic and political).
If you don't want to fast on a daily basis and you want to fast continuously, each segment of 21 days can be done 12 days continuously.
If you want to do all the 63 days in a continuous fashion, it is 30 days continuously.
Check back for RCCG January 2021 Fasting and Prayer Points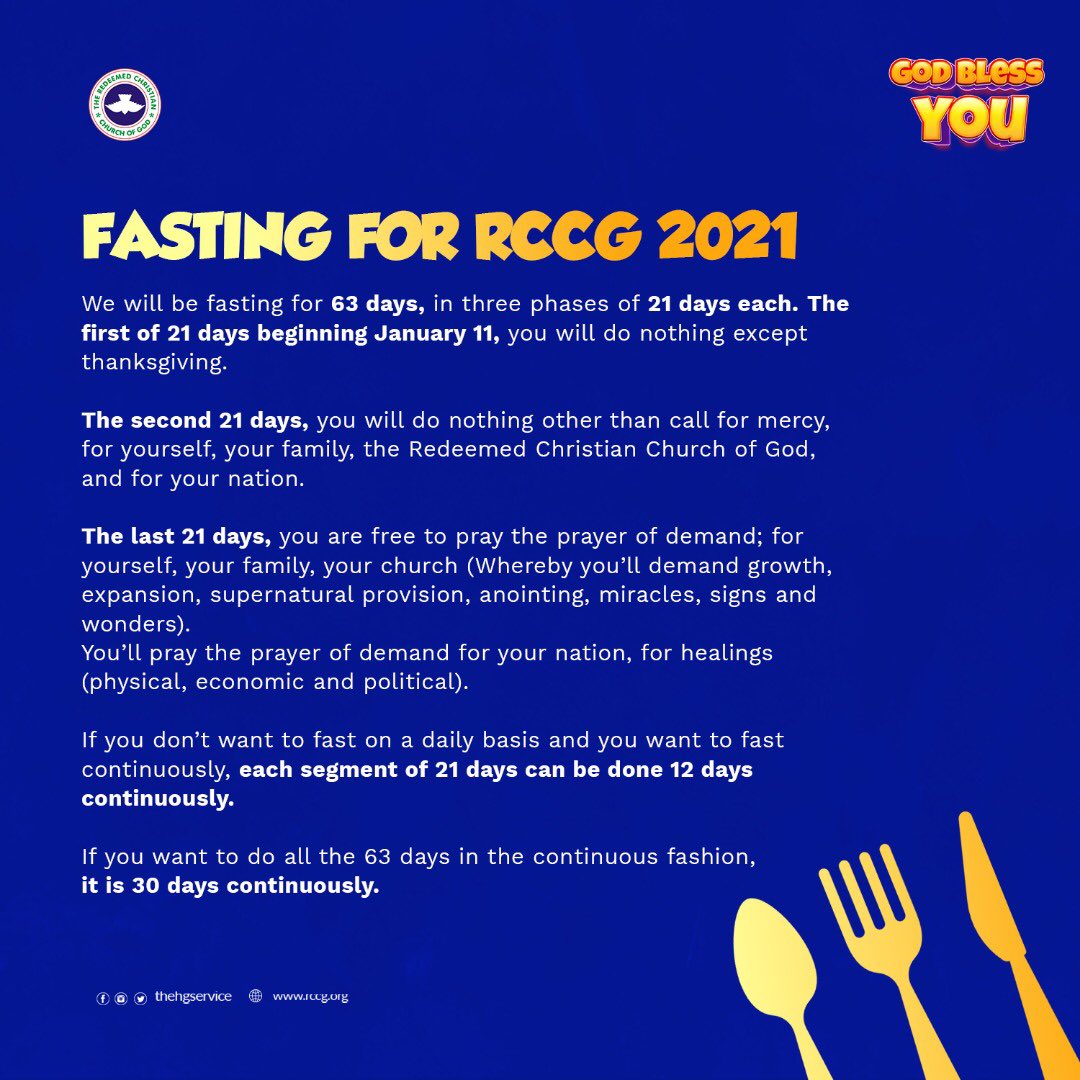 Joyce Meyer Devotional 14th November 2020 – New Covenant = New Grace
(Visited 36 times, 1 visits today)
Comments
0 comments